MESA TACTICAL + MAGPUL Collaboration Defense Kit Telescoping Magpul K-Pistol Grip + Adaptor + Tube & Castle Nut 12 Gauge Shotgun

About the Stock Tube:
-The ultimate upgrade for the home defense shotgun builder.
-Milspec Buffer Tube.
-Aluminum buffer tube included
-Excellent around tight corners and home home or office.
About the Grip:
-Includes Secret Compartment
-Textured Grip
-Includes Hardware

About the MESA LEO Adaptor:

"The ultimate kit for the 12 gauge builder"

-The ultimate tactical shotgun setup, ideal for your home-defense shotgun.
-Includes Mesa Adaptor Kit (Constructed of Milled-aluminum
-Accommodates Telescoping stock with adjustable length of pull, adjusts to thick clothing or body armor.
-Milspec buffer tube and castle nut included (no spring required)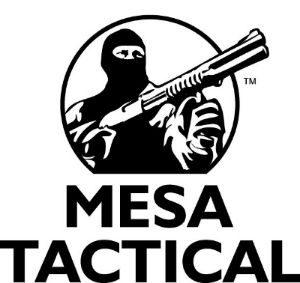 Technical Information:


Mil-Spec Stock Tube:
Tube Diameter: 1.145" to 1.150"

Weight: 0.50 LB

Length of Pull: 10.70" to 13.95"
About the Mesa Tactical Adaptor:
SYSTEM CONCEPT AND PRODUCT OVERVIEW
The most important capability of these adapters is to facilitate the use of collapsing or telescoping stocks, which provide a shorter length of pull (LoP) than the factory stock, which is especially important for law enforcement or "tactical" operators. In addition, these stock adapters accept a hydraulic buffer from Crosshair™ that reduces felt recoil. The Mesa Tactical Adaptor is by far the most robust and most effective of several shotgun stock systems on the market.