EOTech XPS3 Extreme Tactical Holographic 1 MOA Sight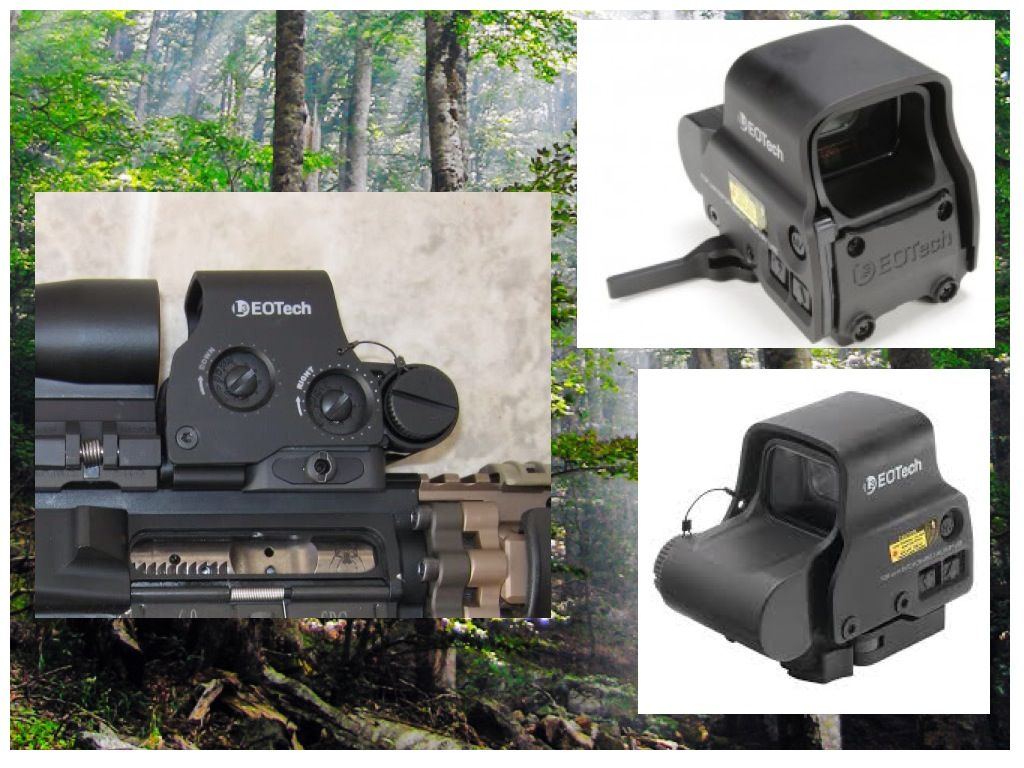 "We have been waiting six weeks to get these back in, and they gave us FIVE!"
-The Name speaks for itself: Known worldwide for its Tactical and Military Uses, these are simply the BEST optics in the business
-Throw Lever Quick-detach mount
-The new EXPS3 has positioned its operational buttons on the shooters-facing front for ease-of-use.
-Excellent for co-witnessing with a magnifier or iron sights.
-Feel free to text our hotline for any questions at 6192009116 and we can answer any questions
-buy something else with it and I might give you a DEEPER discount ; )
-Magnifier NOT included
-All MAGAZINE_MASTERS optics ship factory NEW in Wrap!
EXPS3

Eotech has done it again by making the best even better. Offering true 2 eyes open shooting, a transversely mounted lithium 123 battery, and 7 mm raised base offering iron sight access, the new Extreme-XPS (EXPS) features easy to adjust side buttons and an adjustable, locking, quick detach lever for easy attachment and removal.
Single transverse 123 battery to reduce sight length
Shortened base only requires at most 2 3/4 inch of rail space
Battery cap and latch are eliminated and replaced with a simple O-ring, tethered cap; better sealing is achieved
Battery compartment is now separated from the base to allow it to hover over the delta ring of the rifle
Average battery life at brightness level 12 is roughly 500-600 hours
Side buttons, NV compatible with an adjustable, locking, quick detach lever for easy attachment and removal

Operation

Optics: Transmission holography - parallax free
Magnification: 1x
Eye Relief: Unlimited
Length/Width/Height: 3.5x2.4x2.8 (91.4X 60.9x71mm)
Weight:11.2 oz (317grams)
Temperature: -40 to 150 F
Waterproof: Submersible to 33 ft depth
Sealing: Fogproof internal optics
Adjustment (per click): 0.5 MOA (1/2 at 100 yds)
Adjustment Range: +/- 40 MOA travel
Mount: 1 Weaver or (MIL-STD-1913) rail. Adjustable for width variation
Return to Zero: Repeatable to within 2 MOA after re-mounting
Night Vision Compatibility: 10 brightness setting (generation I-III+)

Heads-Up-Display Window

Optical Surfaces: Anti-glare coating
Window Dimensions: 1.20 x 0.85 (30 x 23mm)
Front Window Material: 1/8 solid glass
Rear Window Material: Shatter resistant laminate (3/16 thick)
Field of View (100 yds): 30 yds (28m) at a 4 eye relief

Electrical

Brightness Adjustment Range: 146,000:1 brightest to lowest
Night Vision Brightness Range: 1280:1 with NV switch engaged
Power Source: (1) 123 lithium battery
Battery Life: 600 continuous hours at nominal setting 12
Brightness Settings: 30 settings with scrolling feature (10 settings for NV use)
Auto Battery Check Indicator: Flashing reticle upon start-up
Auto Shut-down: At 8 hrs- programmable to 4 hrs