Strikefire II PRISM Red Dot 1X With a FREE Magpul Goodie
-Vortex Forever Warranty
-Brand New in Factory packaging.
-Waterproof and nitrogen purged.
-Cantilever biased mount for better eye relief and easier piggybacking of BUIS.
-Milled aircraft-grade housing w/integral picatinny mount.
-Simply the best sub-$400 Optic on planet earth.
-Flip Up Sights will lower 1/3 Cowitness with the Red Dot Reticle
-Adjust between Red and Green on the incredible Red/Green Reticle (Pic Below)
-We warranty everything for LIFE!!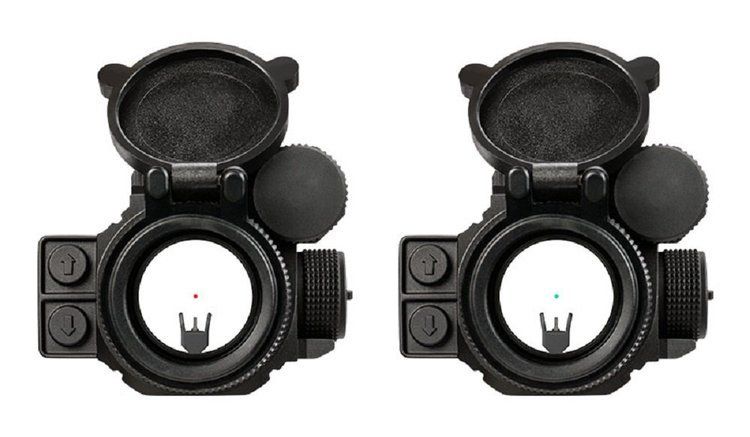 STRIKEFIRE II RED DOT
When situations demand split-second target acquisition and maximum field of view, mount up the StrikeFire II and shoot—both eyes open. Feature-rich, versatile and reliable, the StrikeFire II is a great choice for shooters who want a quality red dot sight, but don't want to break the bank. Features sleek rear-facing controls for power on/off and easy adjustment of ten dot intensity levels—lowest two settings are night-vision compatible. Automatically returns to the last dot intensity used when powered up. The 30mm aluminum alloy chassis provides extra-high recoil rating and is waterproof and fogproof. Strike fast!
Buyer also receives a free Magpul gift with purchase of any Vortex Single Product (Offer does not apply to New York and Connecticut residents).