2-Pack XDS FULL SIZE .45 ACP cal 5-round Magazines w Standard Finger Pads
"Easily the hardest magazine to get in our catalog. Finally got 30 of them in!"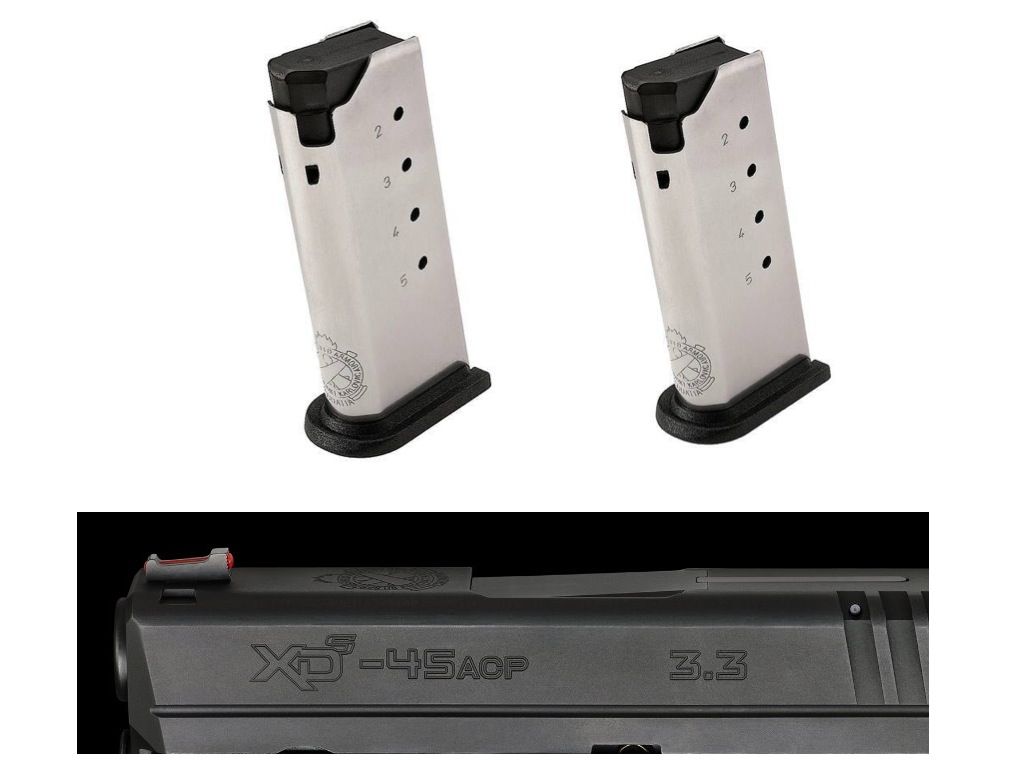 -Fits XDS .45
-5 round
-Stainless Easy loading
- Rugged high carbon heat-treated body
- Durable heat-treated music wire spring
- High-quality, injection-molded polymer base & follower
- Shipping is only $3.00!