2-Pack Walther OEM PPK 6 Round FLUSH FIT Magazines in .380 Caliber Nickel Finish
"Very Rare, and one of our hardest mags to get"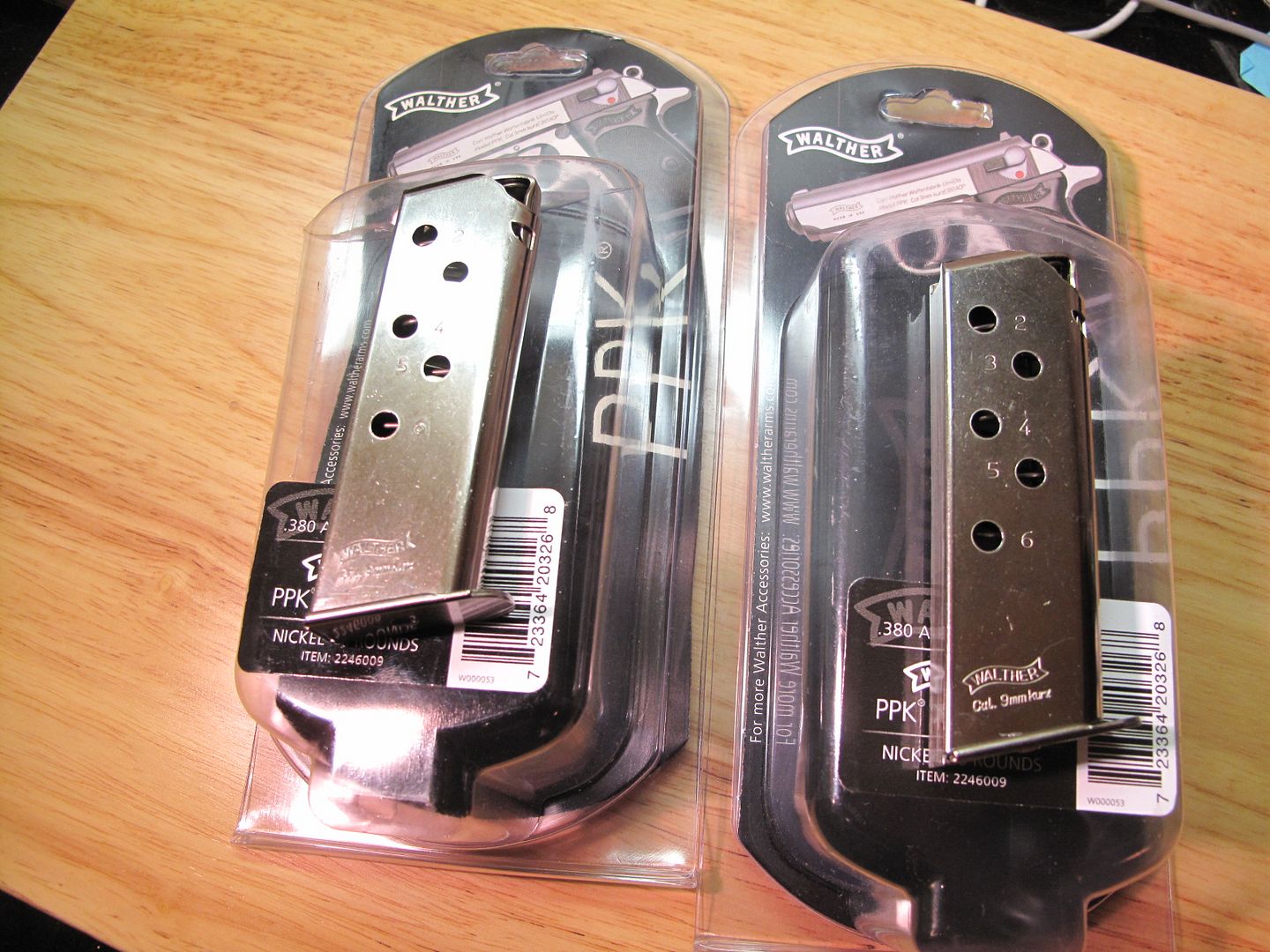 -Buyer receives TWO Walther OEM PPK 6-round mags with flat flush base.
-Fits PPK .380 Caliber Pistol
-Excellent mag option for Concealed Carry.
-Factory OEM Walther Mags.
- 6 round Single stack
-Stamped '9mm Kurtz' on mags.
-Nickel finish.
- Stainless Steel Easy loading
- Rugged high carbon heat-treated body
- Durable heat-treated music wire spring