2-Pack Mec-Gar Sig Pro 228 10 Round Magazines in 9mm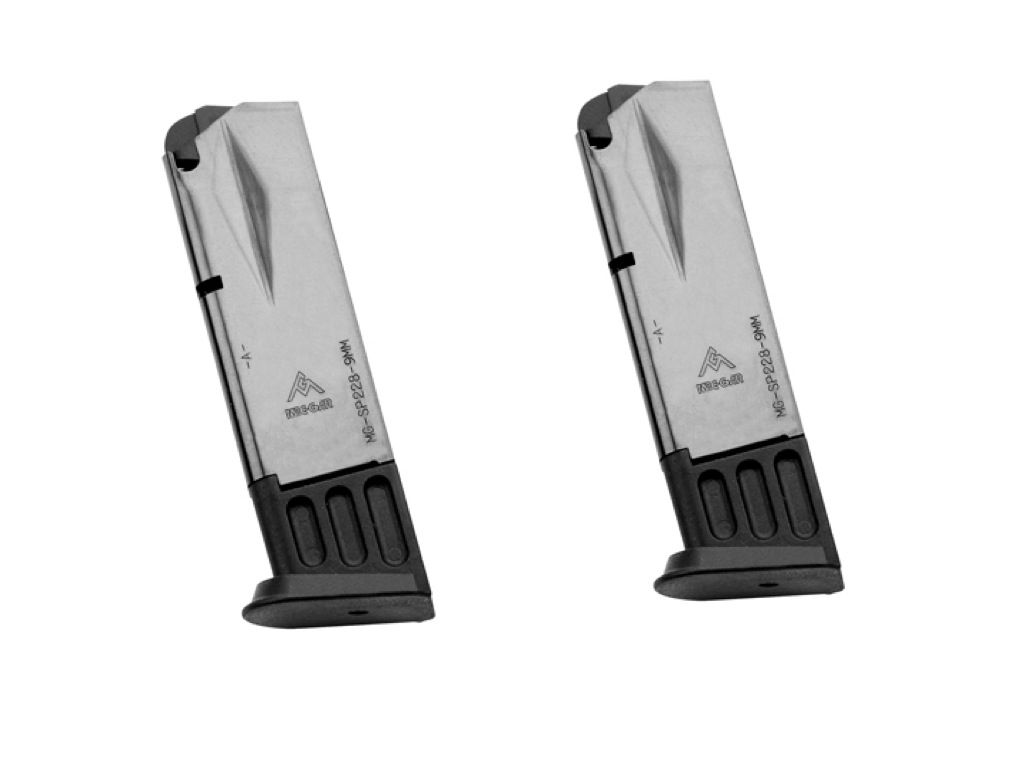 -Buyer receives a Two-pack of Mec-Gar Sig 228 Magazines in 9mm.
-Premium quality mags at about 1/2 the price that Sig would gouge you for.
-Fits Sig 228 9mm
-Mec Gar makes mags for all the major gun manufacturers. The finest in the business.
- 10 round double stack
-Nickel Plated Easy loading
- Rugged high carbon heat-treated body
- Durable heat-treated music wire spring
- High-quality, injection-molded polymer base & follower