Heavy Duty Armorers Wrench NEW!!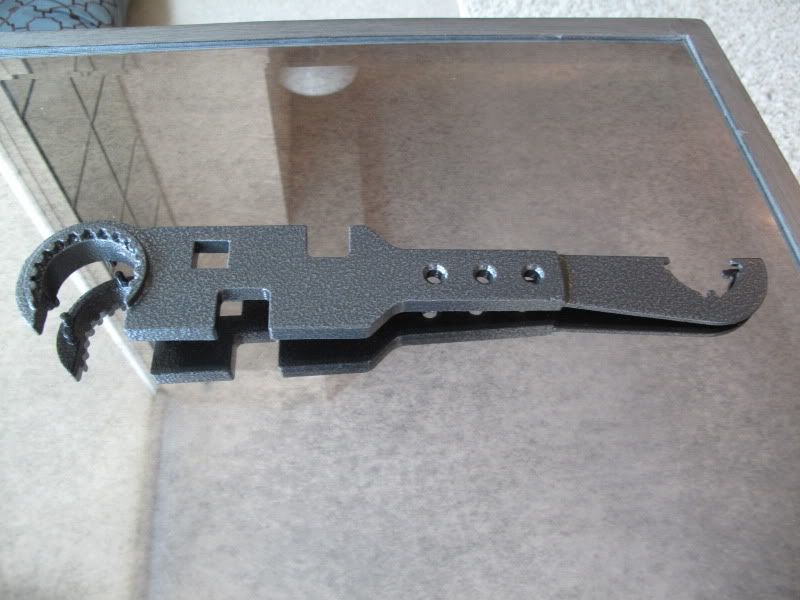 -A Must-have for the everyday shooter
-Hammered Finish
-Cast Iron and super heavy duty
-Everything you need to operate on your Tactical .223 Rifle
A newer design Armorer's Wrench that fits the latest model telestocks with the cuts on the locking ring, this heavy duty tool combines many necessary functions for the Tactical Rifle armorer, and features rugged steel construction with a "hammered" black/grey finish - 1.125 lbs - 12.25" overall. A two sided wrench at one end fits either multi-point or peg style barrel nuts on barrels up to 1" in diameter. A breaker bar or torque wrench can fitted into the 1/2" square drive opening. Two other slots fit A1 and A2 Muzzle Brakes and receiver extensions.
Weight: 1.125 lbs. / Length: 12.25"
Thanks for looking, and Remember: If you don't like it, You don't pay for it.