Stainless Hex/Allen Screws for 1911 Pistol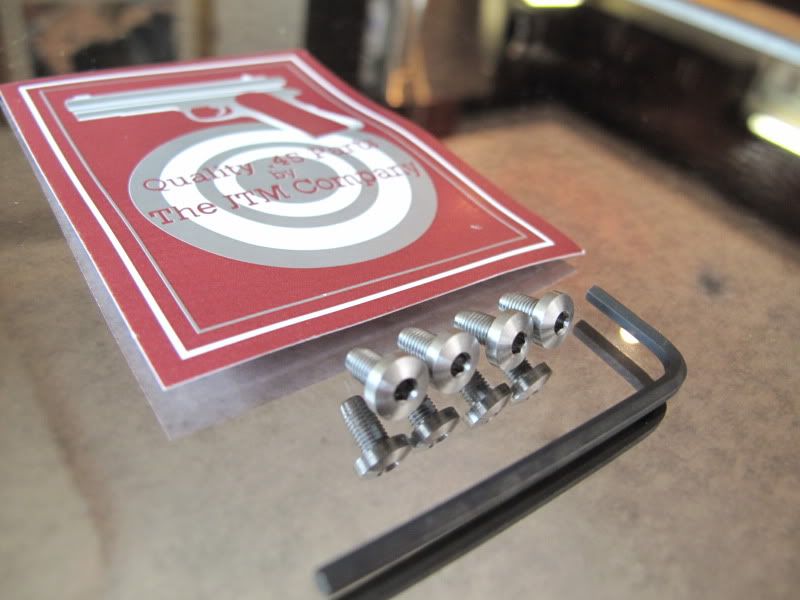 -Stainless Hex Head/Allen Wrench grip screws for the 1911 pistol.
-Fits all 1911 types including the officers/compact/Commander sizes.
-Works great with wood, stock, pear, ivory, and rubber grips.
-Impervious to moisture. Will not rust
-Block-lathed and milled stainless steel. NOT CAST!!
-Better at withstanding recoil and staying tight.
-Allen wrench bolts stay tighter for longer.