2 Pack of Chip McCormick EXTENDED 10 Round .38 SUPER 1911 Magazines NEW

"The only brand of magazine a customer has never returned to me. Chip McCormick"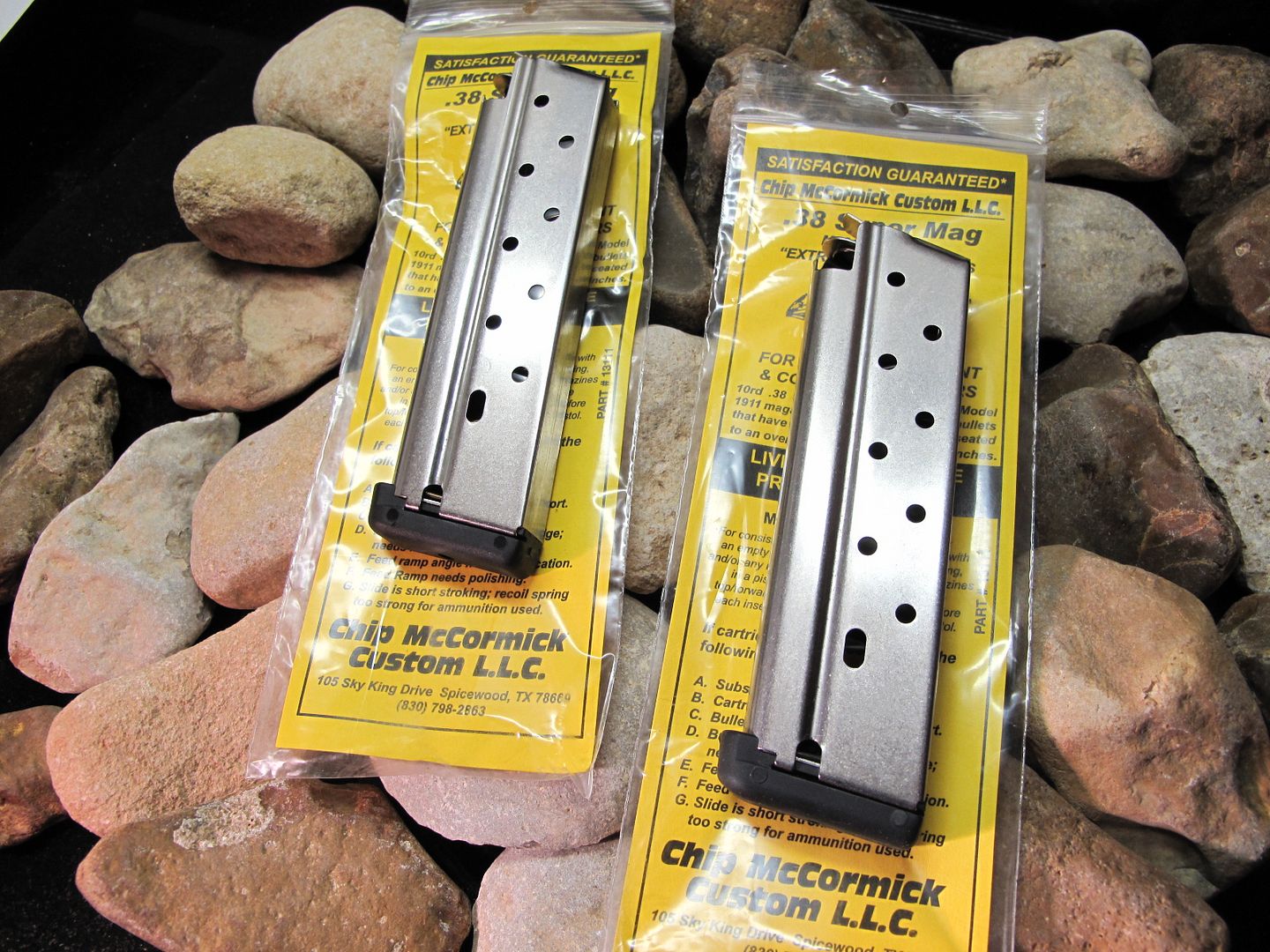 -Two Pack of Stainless Chip MCormick 1911 .38 Super Magazines.
-Extra capacity for your 1911 .38 Super.
-Super RARE!
-Brand new in factory packaging.
-With Extended Slam Pad.
-I don't usually weigh stuff but these mags are EXTREMELY light (see photo of weight)
-The Best Mag in the business. Fully Factory Guaranteed.
-The Cheapest way to ensure PERFECT pistol function.
-1911 GOVERNMENT 1911 The magazine holds 10 rounds of ammunition and has a stainless steel finish.
-Single-stack magazine.
-Fits Colt Government and Commander models
- Model Colt 1911 .38 Super
- Finish/Color- Stainless
- Caliber .38 Super