2 Pack of Colt 7 Round 1911 Full-size (Government) Magazines NEW BLUED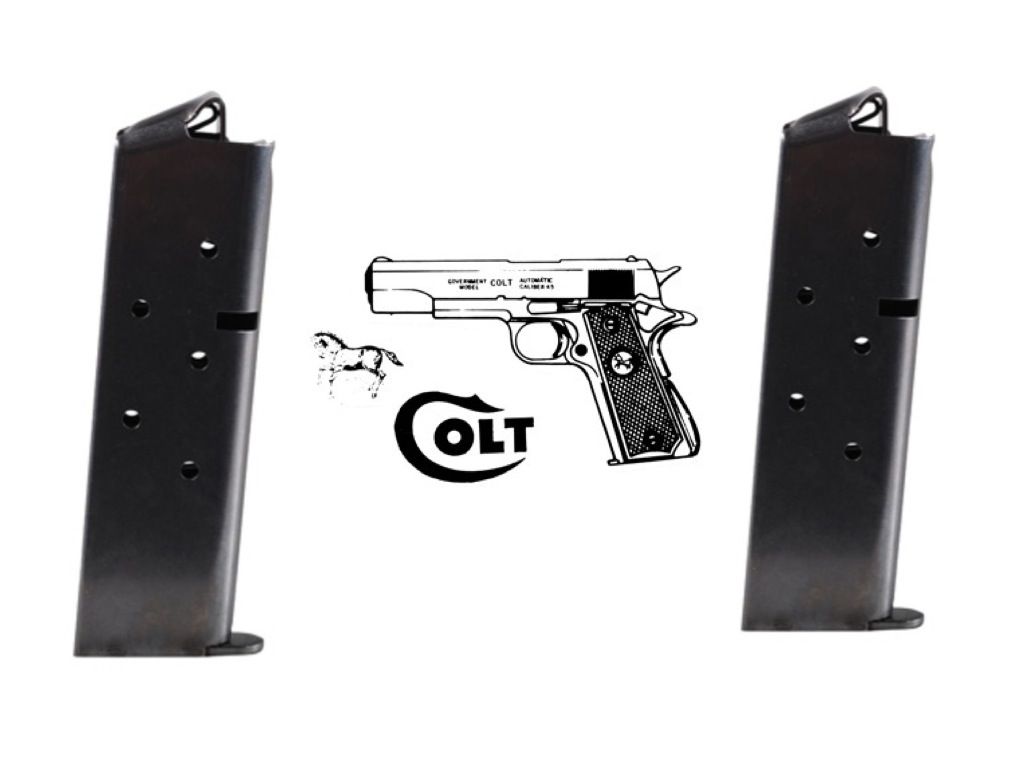 -Two Pack of Stainless Colt 7-round 1911 full-size Government Magazines.
-Brand new without factory packaging (Colt ships them this way).
-One of the best mags in the business. Fully Factory Guaranteed.
-The Cheapest way to ensure PERFECT pistol function.
-1911 GOVERNMENT The magazine holds 7 rounds of ammunition and has a stainless steel finish.
-Single-stack magazine Pre-drilled for base pad installation
-Fits all Full-Size 1911 Model Pistols
- Model Colt 1911
- Finish/Color- Blued
- Caliber 45 Automatic Colt Pistol (ACP)