Magpul & Mesa Tactical Collaboration Defense Kit Telescoping MOE Buttstock, Hogue Pistol Grip, Magpul Forend for Remington 870 12 Gauge Shotgun
"The ultimate kit for a home defense 870 builder"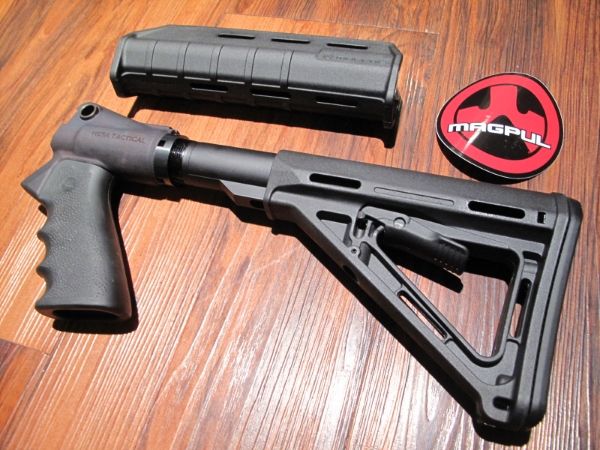 -Black Finished Forend and Stock with black grip.
-The ultimate tactical shotgun setup, ideal for your home-defense gun.
-Includes Magpul stock, forend, Mesa Tactical LEO Adaptor Kit, and Hogue grip.
-Telescoping stock with adjustable length of pull, adjusts to thick clothing or body armor.
-Milspec stock and Milspec buffer tube and castle nut included (no spring required)

-Full kit with all hardware included
About the Stock:
-The ultimate upgrade for the home defense shotgun builder.
-Made in the USA by Magpul.
-Fits Milspec Buffer.
-Aluminum buffer tube included
-Excellent around tight corners and home hallways.
-
Adds all the versatility of a carb to your shotgun.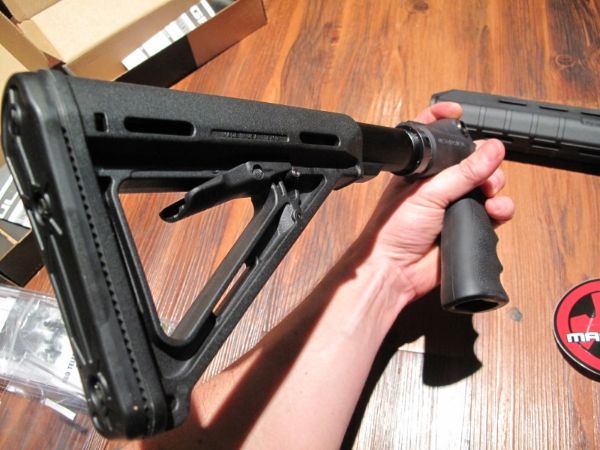 The Magpul Original Equipment (MOE) stocks are high quality replacements for standard factory stocks. The MOE stock offers many of the features of a CTR. The stock has an A-frame design that increases strength, protects the adjustment lever, and streamlines its profile. The MOE will also accept the Magpul enhanced rubber buttpad, and cheek risers available separately. Molded from reinforced polymer.
Technical Information:
Mil-Spec Stock:
Tube Diameter: 1.145" to 1.150"
Weight: 0.50 LB
Length of Pull: 10.70" to 13.95"
About the Mesa Tactical Adaptor: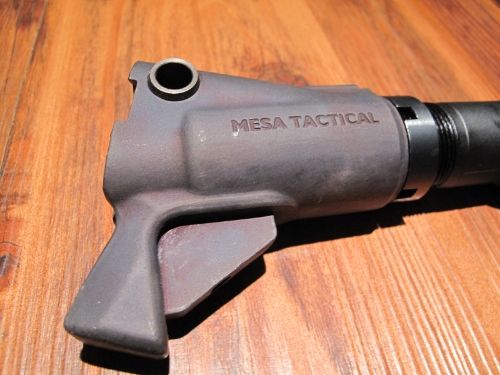 SYSTEM CONCEPT AND PRODUCT OVERVIEW
The most important capability of these adapters is to facilitate the use of collapsing or telescoping stocks, which provide a shorter length of pull (LoP) than the factory stock, which is especially important for law enforcement or "tactical" operators. In addition, these stock adapters accept a hydraulic buffer from Crosshair™ that reduces felt recoil. The Mesa Tactical Adaptor is by far the most robust and most effective of several shotgun stock systems on the market.
-Feel confident buying from a trusted EBAY Pro!
Thanks Again
-Chris