ATI FREE FLOAT Heat Shield (Ghost Ring) Combo for Remington 870
"We here at Magazine Masters specialize in shotgun heat shields. These just came into the shop, and I can tell you these are the Rolls Royce of Shotgun heat shields. Half the price of a Mesa Tactical at twice the quality. Nothing else compares!"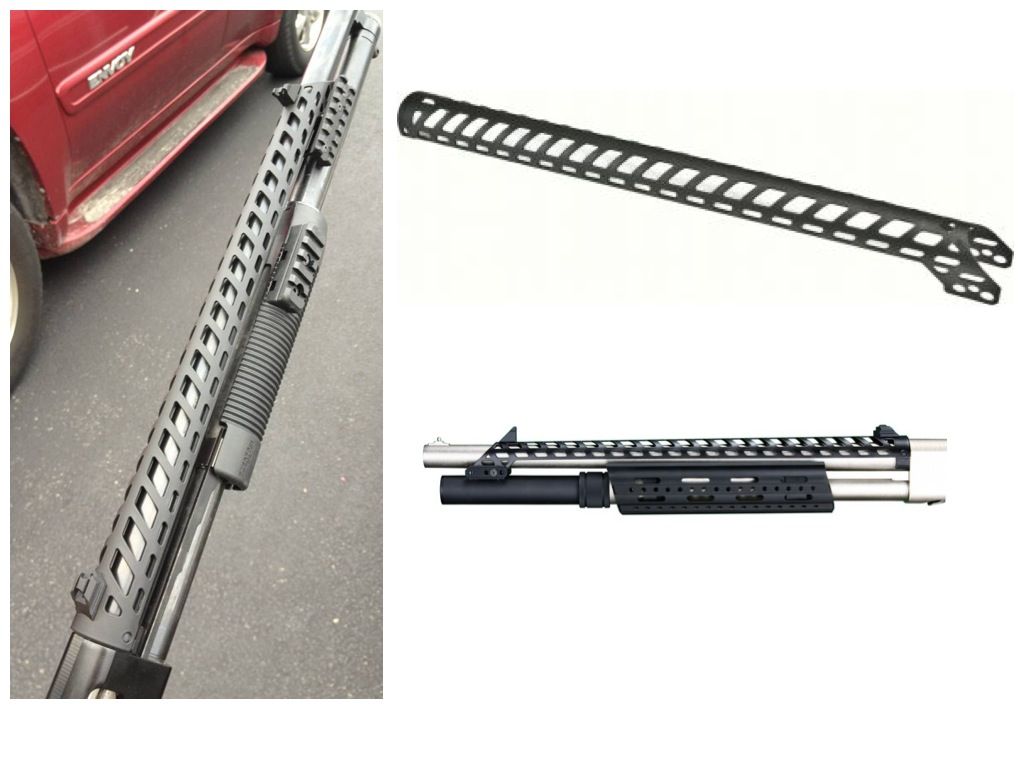 About the Shield:
NEW for 2012, ATI is proud to introduce the Halo 'Ghost Ring' Heatshield. The Halo Heatshield is the industry's first ever "Free Floating" Heatshield. The rear of the Heatshield is secured to the rear of the barrel with a DuPont® Extreme Temperature Polymer Clip while the front of the Heatshield is suspended above the shotgun barrel by two DuPont® Extreme Temperature Polymer V Blocks. Both the Rear Clip and Front V Blocks include an underlying High Temp Resistant Silicon pad that can withstand temperatures in excess of 600˚F.
The Industry's First Ever Free Float Style Design to Prevent any Metal to Metal Contact Between the Heatshield and Shotgun Barrel
Constructed of High Strength Steel With Matte Black Powder Coating
DuPont® Extreme Temperature Polymer Clip and V Blocks Secure the Heatshield to the Shotgun Preventing Sliding and Movement of the Heatshield
High Temp Resistant Silicon Pads Protect the Shotgun Barrel Finish
Includes block-lathed ghost ring sights.
Includes Aluminum CNC Machined ATI Dovetail Picatinny Rail Attachment
Fits With or Without a Mag Extension
-Simple 2-minute installation with included hardware (see photo for positioning behind retainer
-Perfect for active handling and tactical/military applications.
-This model has a rear retaining ring for the shield to specifically fit Mossberg shotguns. Do NOT buy from other sellers that sell the shield WITHOUT the back retaining ring.
-Happy bidding and Email for any questions. I take pride in my ultra-fast shipping and positive feedback. Product usually leaves our office within hours of payment received.