ATI Top Folding Pistol Grip Stock and Heat Shield Combo for Mossberg 500/590/835 12 Gauge Shotguns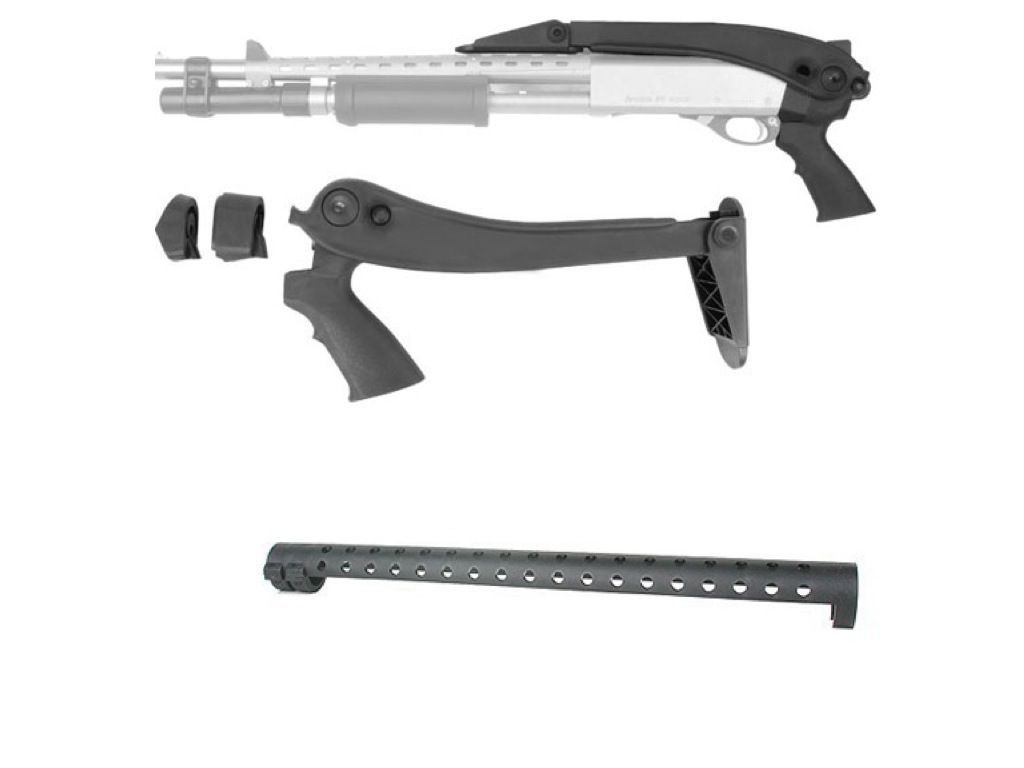 Tactical Top Folding Stock

Black
Can be Fired in Opened or Folded Position
Quick Release Button Allows Stock to Lock in Folded/Unfolded Position
Textured Pistol Grip
Ambidextrous
Pre-Drilled to Accept Shotgun Shell Holder
Easy Installation
Sling Swivel Stud Included
DuPont Extreme Temperature Glass Reinforced Polymer Stock
Manufactured in the USA
Limited Lifetime Warranty

Fits Most 12 GA Maverick 88, Norinco Hawk, Pardner Mossberg 500/535/590/835, Remington 870 and Winchester 1200/1300 Shotguns

Note Some Minor Modification may be Required.
-New in original packaging.
-OverMolded with durable pebble Polymer Zytel.
-Pistol grip makes for better target acquisition in close quarters, around corners, and in tight hallways.
-Used most commonly in Military/Law Enforcement/Tactical applications.
-Fits 12 gauge models only.