Remington 870 Tactical Choke With Ports and 'Snaggle' DOOR BREACH Serrations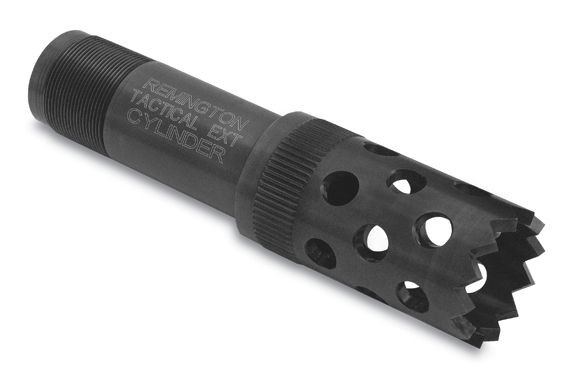 REMINGTON TACTICAL CHOKE TUBE, PORTED/Protruding
This Remington Extended Tactical Ported Choke Tube is designed for optimum performance and recoil reduction and also aids in reducing muzzle flip for consistent shot placement. It has a matte black finish, ported with Serrated teeth.
Excellent for door breaching
Tightens shot groups
Knurled Finish for easy and fast removal
FITS: Any Remington 12g with removable chokes.
Perfect for home defense and tactical shotguns
New Item from the Remington team for 2014!